PICNIC AT THE PARK!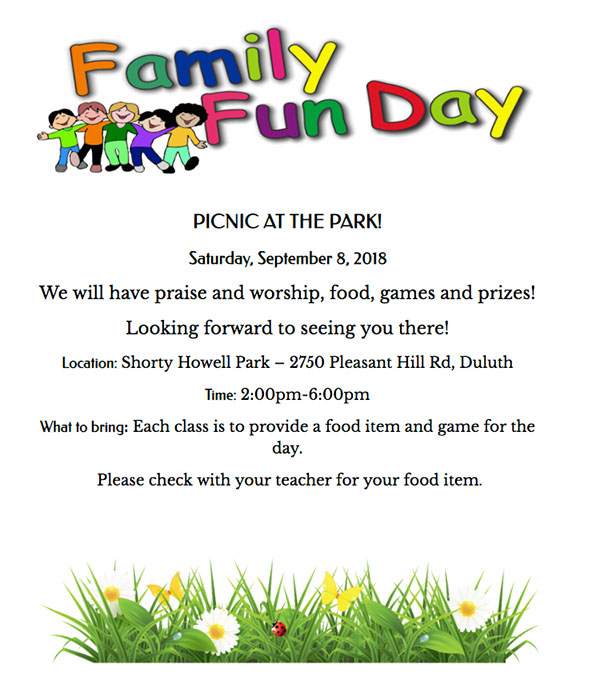 We will have praise and worship, food, games and prizes!
Looking forward to seeing you there!
Location: Shorty Howell Park – 2750 Pleasant Hill Rd, Duluth
Time: 2:00pm-6:00pm
What to bring: Each class is to provide a food item and game for the day.
Please check with your teacher for your food item.
For more information please call the school @ 1.770.497.8607