2018-19 FINANCIAL / APPLICATION INFORMATION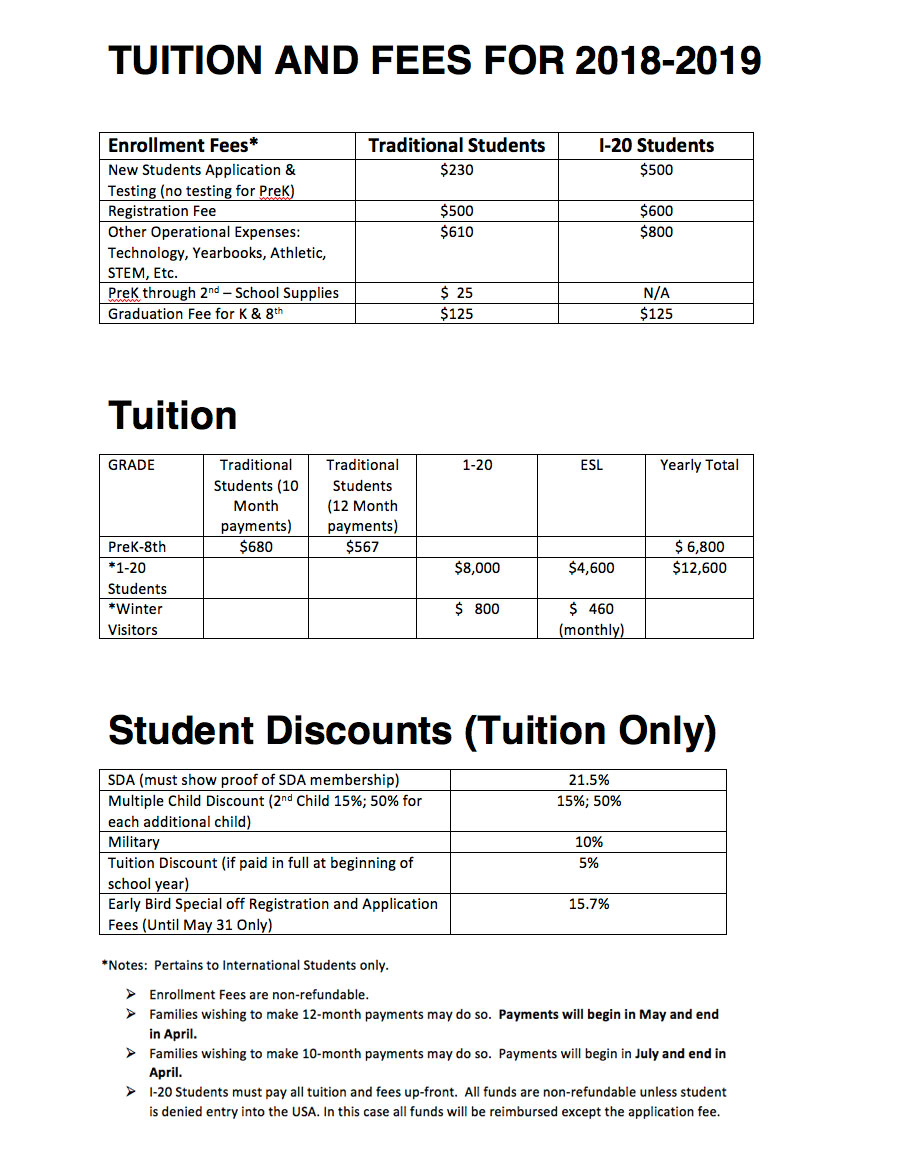 TERMS OF PAYMENT
Duluth Adventist Christian School uses FACTS Management Company to collect tuition by either automatic bank draft or credit card payments. FACTS will charge an additional convenience fee when using a credit card.
Payments are automatically withdrawn the 5th of each month. If funds are insufficient, DACS Administration will contact the responsible party within 48 hours and the student will be unable to attend class or have access to their report cards and transcripts until the bill is made current.
POLICY REGULATIONS
Duluth Adventist Christian School is a self-supporting institution. Tuition and fees are the only source of revenue to operate the school. All school fees are non-refundable.
When a family enrolls we assume it is for the entire year; therefore, budgets are set accordingly. If a child is withdrawn during the school year for any reason, school fees and the current month's tuition cannot be refunded. Also, an additional $500 will be assessed as an early withdrawal fee.
Contact us today to get your child enrolled!
Become A Part of the Duluth Adventist Christian School.