Welcome to Our Pre-K4/5 Program!
Hello everyone, my name is Zonila Robinson and I am so excited to welcome your child into my classroom.  I am looking forward to a great year working with your child.  I am a firm believer that children learn best when teacher, parent, and child work together to accomplish a goal. 
The following are some of  what is covered in our Pre-K4/5 program
Language acquisition and development
Recognition of alphabet letters
Traditional literature; poetry, and nursery rhymes
Handwriting – posture, pencil hold, and paper placement
Number recognition 0–20; counting to 100
Calendar, clock, coins, and measurement
Environment: seasonal changes of plants and animals
Biblical emphasis and character development
CURRICULUM
PRE-READING
Language acquisition and development
Recognition of alphabet letters (upper & lowercase)
Phonemic awareness of alphabet sounds /a/–/z/
Letter–sound recognition of medial short–vowel sounds; initial and final consonants 
Optional beginning reading strand for eager learners
LISTENING AND LITERATURE
Traditional literature; realistic, poetry, and nursery rhymes
Vocabulary development and enrichment
Auditory memory; sound by direction, pitch, tempo, and volume; rhyming words
Listening questions to develop literal, interpretive, critical, and appreciative comprehension
Dictation of group–writing experiences; sentence completions; sequencing of stories  
HANDWRITING
Correct posture, pencil hold, and paper placement
Prewriting skills; finger tracing and pencil tracking of left–to–right, vertical, horizontal, diagonal, zig–zag, and curved
line
Numerals 0–10
MATHEMATICS
Number recognition 0–20, counting to 100, shape recognition, pattern sequencing, color sequencing
Calendar, clock, coins, measurement, dot patterns, number sets, number line, ordinals, and fractions
Position words
HERITAGE STUDIES
Concepts of God's plan for the child and his or her family
Community helpers, and transportation
SCIENCE
Environment: seasonal changes of plants and animals; animal families and animal homes
Hands–on: experiments, weather, space, and magnets
Art suggestions and craft activities correlated with unit themes
MOTOR SKILLS
Fine and gross motor development activities; games, action rhymes, and action songs 
MUSIC
Songs, rhymes, and musical games
Additional music strand to complement lessons through movement, rhythm instruments, retelling of stories, games, and songs
Resources
Take a look at some of the things that we do every day.
DAILY SCHEDULE
FULL DAY
Mondays through Thursdays 8:00 a.m. – 2:45 p.m.
(Extended day activities 2:45 – 3:45 p.m.)
Fridays – 8:00 a.m. – 2:25p.m.
8:00–8:30 a.m.
Circle Time
Welcome, Attendance, Lunch count, Pledges, Helpers, Weather and Calendar
8:30–8:45 a.m.
Bible Time (Worship and learning about God's Way)
8:45–9:00 a.m.
Language Arts: Depending on the day, this section will include social studies/science, pre-reading, listening, colors, rhymes and more.
9:00–9:10 a.m.
Restroom Break
9:40 a.m. 10:05 a.m.
Centers Language Arts (continued)
10:05–10:15 a.m.
Handwriting
10:15–10:25 a.m.
Restroom Break
10:25–10:35 a.m.
Morning Snack (Fruits)
10:35–11:05 a.m.
Recess
11:05–11:30 a.m.
Math
11:30–12:15 p.m.
Lunch
12:15 – 12:25 p.m.
Restroom Break
12:25–12:45 p.m.
Story and Rhyme Time
12:45–1:45 p.m.
Nap Time
1:45–1:55 p.m.
Restroom Break and Afternoon Snack
1:55–2:35 p.m.
Outdoor Play (or additional crafts and games and review of morning skills and concepts in the learning centers)
2:35–2:45 p.m.
Prayer and Dismissal
Praise & Worship
Here is a collection of videos that we all participate in. We love to start our day praising our Lord and Savior!
CLASSROOM NEWS & EVENTS
March 9th, – March 13th, 2020
Please note the following:
Career Day March 26, 2020
Career Day is Thursday, March 26, 2020. We need YOU to help make it successful! Please consider participating in DACS Career Day by preparing a short presentation about your career for the students. What inspired to you choose the career you're in? What skills are needed to do the job you do? Talk about the importance of education. If you have any visuals or hands on experiences, that would be a great addition! This could be a great opportunity to promote your business by bringing and distributing business cards, flyers, and freebies with your company name! Please complete and return this form by Friday, March 20, 2020.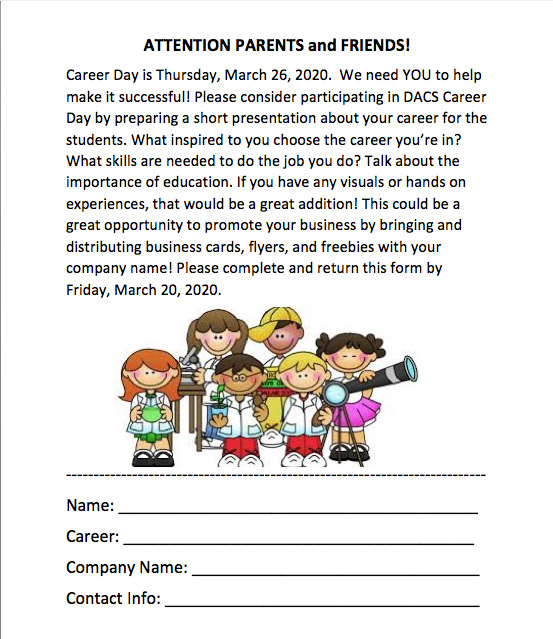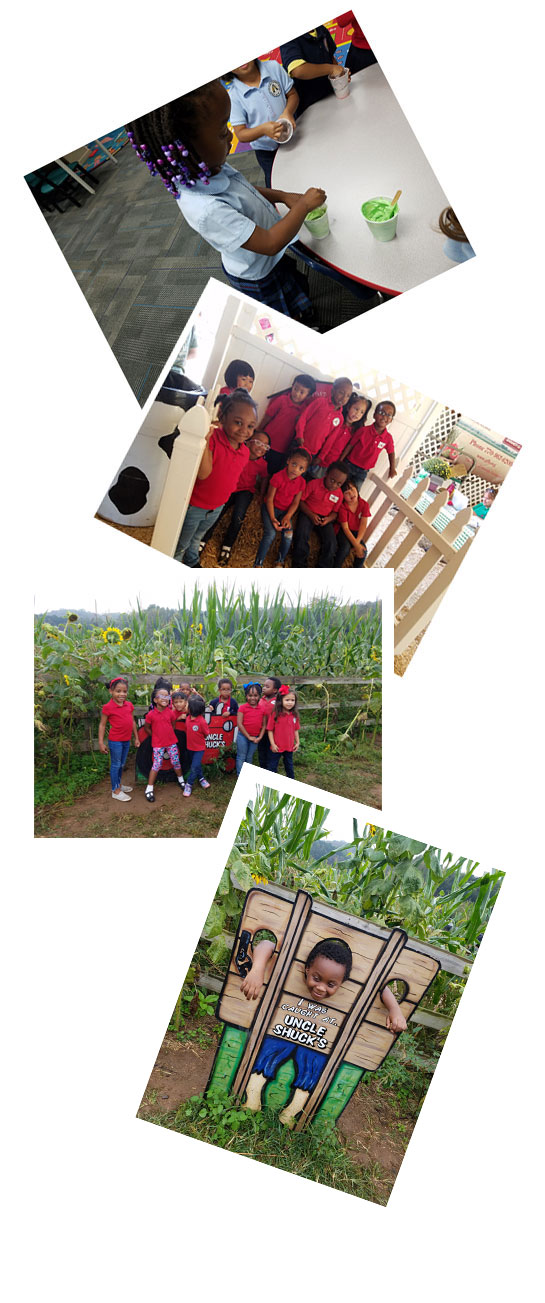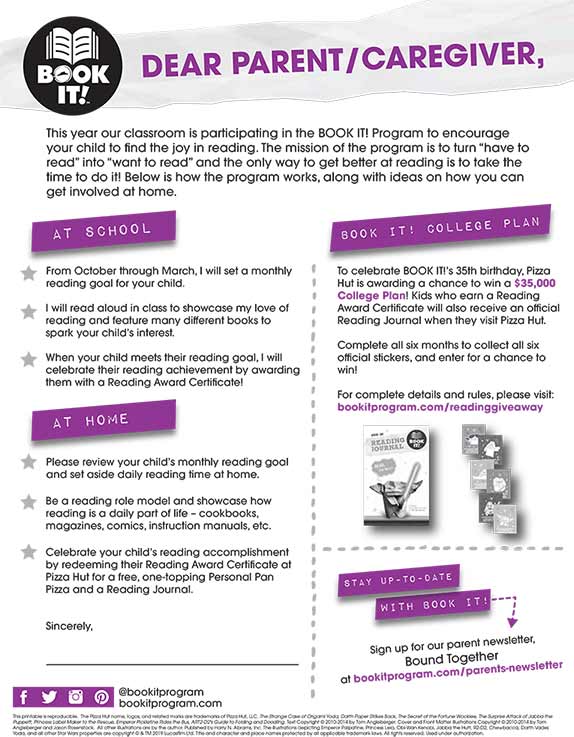 Contact us today to get your child enrolled!
Become A Part of the Duluth Adventist Christian School.